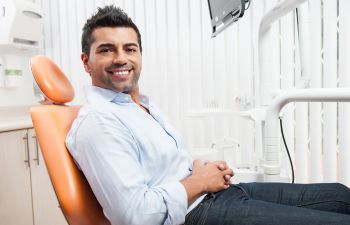 Your smile is one of your most personal attributes. People recognize you by your smile, and they are drawn to those who easily offer a smile to others. Caring for and protecting your smile should be a huge priority in life. You only get one set of permanent teeth, and to help your smile last a lifetime, you need to take the necessary steps in proper oral health.
The first step is prevention. Flossing daily, brushing your teeth at least twice a day, and bi-annual dental appointments are the best way to care for your teeth.
The second step is taking care of any oral health concern as soon as it arises. You do not want to put off dental care because the mouth is home to millions of bacteria that will quickly turn any small issue into a large problem.
Root Canals Offer Pain Relief 
For a long time, people avoided having a root canal as long as possible. They mistakenly associated the procedure with pain because they did not understand that it was their tooth that was causing such severe discomfort.
Every tooth has its own set of nerve endings and blood vessels to keep the tooth alive within the mouth. If an infection reaches the inside of a tooth, the incredibly sensitive nerve endings will feel intense pain. It is essential to understand that ignoring this pain will not make it go away. An infection within a tooth will only get worse, and it will begin to spread to the gums and neighboring teeth, making the situation a whole lot worse.
A root canal is a procedure where the inside of an infected tooth is treated to remove the infection and relieve pain. With state-of-the-art technology, the diseased tooth material will be removed from the infected tooth, and the tooth will be treated with medicine to stop the infection. Then, the tooth will be packed and sealed to prevent future infections from harming the tooth. Once the infection is gone – so is the pain!
If you have any severe tooth pain, please don't ignore it. Contact Buford Family Dental right away for painless and effective treatment.