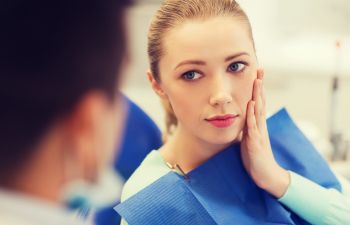 Dr. Patel and Dr. Finot at Buford Family Dental would like to wish everyone a happy fall y'all! We hope your festivities are filled with fun and everyone remains safe while out trick-or-treating. However, we do know that sometimes accidents happen during this active time of year. If you have a dental emergency, and you live in or around Buford, Georgia, please don't hesitate to call our office. We know that not all dental procedures can be planned out months in advance. Accidents happen!
If you are in need of urgent dental care this fall here are some simple steps to remember to ensure you are maximizing the potential for a quick recovery.
The American Dental Association has a wonderful guide here for what to do immediately when each dental emergency arises. Dental emergencies such as a knocked out tooth, cracked tooth, tooth pain and other emergency issues can be dealt with immediately with this guide.
While treating the dental emergency as best you can, have a friend or family member call Buford Family Dental right away. You will want your dental emergency handled by a professional who can examine the issue and offer safe, effective and timely treatment for your dental concerns.
Have a friend or family member make other arrangements for your responsibilities such as work or children so you can get the treatment you need and not worry that you're neglecting your responsibilities.
Call Buford Family Dental when you or a family member suddenly has a dental emergency and you are in need of urgent dental care in Buford, Georgia.