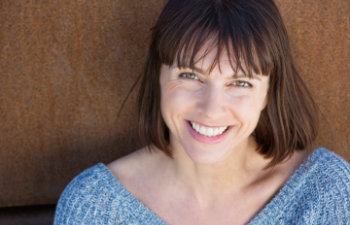 What would you change about your smile? Chances are, porcelain veneers can fix it. In fact, cosmetic dental veneers are often the magic behind many of the celebrity smiles you admire. Dental veneers are one of the most preferred and versatile solutions in cosmetic dentistry, but their hallmark advantage comes with how easy it is to get them.
What are Porcelain Veneers?
Porcelain veneers are wafer-thin shells of porcelain that are bonded on the front surface of your existing teeth. A single veneer or multiple veneers can be placed depending on your needs and goals. Veneers don't change your imperfections, but they can permanently cover them up to create a smile appearance that you've always wanted. To this end, they are only used for cosmetic reasons.
Still curious about getting porcelain veneers? At Buford Family Dental, we are happy to provide answers to some commonly asked questions about cosmetic dental veneers to help you feel more informed about your smile makeover.
Do Cosmetic Veneers Really Look Natural?
Many patients worry that their veneers will look like "fake" teeth. Veneers can be customized in shape and color to create a beautiful yet very natural (and believable) smile.
What Imperfections Can Dental Veneers Fix?
Porcelain dental veneers can solve flaws you were born with as well as those that developed over time. Veneers are used in the following ways:
Repair chipped or cracked teeth
Close uneven gaps between teeth
Lengthen short or stubby teeth
Improve the shape a tooth
Mask severely stained teeth
Conceal slight tooth misalignment
Is It Painful to Get Veneers?
You'll be happy to know that the process of getting veneers is painless and quick. In just 2-3 office visits, you can have a new smile with porcelain veneers. To ensure the veneers bond securely to your teeth, a small portion of your enamel must be shaved off. Any discomfort is controlled with a local anesthetic and sedation dentistry can guarantee a relaxed, stress-free procedure.
Am I a Candidate for Porcelain Veneers?
The best way to determine whether or not you qualify for porcelain veneers is to schedule a smile makeover consult at Buford Family Dental. We are happy to tell you exactly what you can expect from this popular cosmetic dentistry solution.