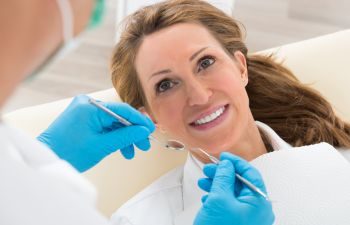 Mother's Day in 2019 is on Sunday, the 12thof May. Are you looking for the perfect gift to give your mom this year? Good Housekeeping lists the 50 best gift ideas for your mother in this article. You can read it for inspiration, but Buford Family Dental has an idea every mom is sure to love!
A Brilliant Smile
Moms are famous for sacrificing what they want for the needs (and even wants) of their family. If you're looking for a great gift to spoil your mom with this Mother's Day, why not consider giving her a brilliant smile?
ZOOM Professional Teeth Whitening
Time has a way of painting itself on teeth. This results in dull, yellowing, or graying teeth. If your mom is in the habit of drinking beverages such as tea, coffee, cola or red wine these can cause staining and discoloration of her teeth. Age can even rob the teeth of their past brilliant white color.
ZOOM Professional teeth whitening system is a solution for your mom's tooth discoloration. Unless her teeth are professionally whitened, they will remain discolored and even increase in the level of discoloration over time.
Buford Family Dental
Our team at Buford Family Dental can help you deliver your mom with a Mother's Day gift she will love. If you book her appointment today, she can come in and see us, and she will have a whiter smile in just one visit. The appointment usually lasts about one hour, and she will walk out feeling confident and well loved by you.Call Buford Family Dental today to schedule your mom's teeth whitening appointment today.