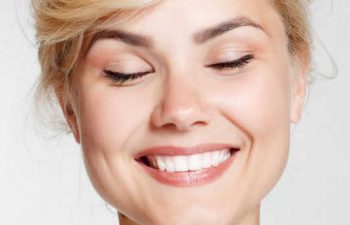 Many people feel as they have "let themselves go" during this Coronavirus pandemic of 2020. The extra weight that millions of Americans complain about gaining has comically become known as "the 'Rona 15." It is certainly understandable that our days, weeks, and months have been different this year than at any other time during our lives, but it is important to remember that you are responsible for taking care of your health. As we all adjust to what our "new normal" may be, make sure that your dental health is considered an Essential routine.
While teeth whitening is not considered an "essential dental service," there are things that you can do at home to prepare your teeth for the whitening process that will be allowed again in the future.
What You Can Do At Home:
The most important thing you can do to keep your smile bright and healthy during COVID-19 (and throughout the year) is to maintain proper oral hygiene at home. It is crucial that you floss and brush your teeth every day to keep your entire mouth clean and healthy.
Take it easy on "at-home whitening products." While it may seem economical and convenient to whiten your teeth at home, repetitive use of over the counter whitening treatments can damage your teeth. Overuse of whitening gels or strips can leave you with white spots on your teeth or gums, and it can lead to extreme tooth sensitivity. The strength of your tooth enamel can deteriorate through repeated and extended use of at-home whitening products.
If you have any type of tooth decay, unfilled cavities, gum recession, or tooth pain, you should not try to whiten your teeth at home. Any dental damage or pre-existing conditions can be aggravated or worsened by trying to whiten your teeth yourself.
Contact Buford Family Dental with any questions that you have regarding safely and efficiently whitening your smile at home. We are here for you!