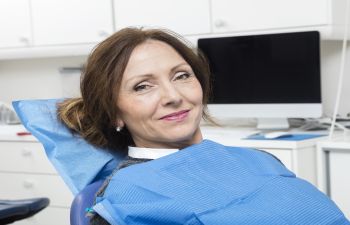 Did you know that the week of September 26-30 is Malnutrition Awareness Week in the United States?
You may be wondering why Buford Family Dental is concerned about malnutrition. We're a dental office, right? However, there is a deep connection between the health of your teeth and the health of your body.
Did you know that an inability to chew and eat the proper foods that your body needs could cause you to become malnourished? According to the Journal of Clinical & Diagnostic Research,
"Malnutrition affects the oral health and a poor oral health in turn, may lead to malnutrition. This interdependent relationship sees good nutritional health, thus promoting good oral health and vice versa."
Buford Family Dental is keenly aware of this "interdependent relationship." For this reason, we offer complete dental restorations for patients who are missing all or most of their teeth. This is not only devastating to your appearance, but it can deeply impact your ability to consume a healthy diet. Your teeth directly impact what you are or are not able to eat. Did you know that foods that are often less nutrient are often easier to consume? For this reason, foods such as potatoes, breads and other soft foods are the food of choice if you're missing teeth.
If you have one or many of your teeth missing, contact Buford Family Dental today. We offer complete dental restorations for all our patients. We have dentures, dental implants and dental bridges that can offer options for replacing missing teeth and restoring dental health and your confident smile.