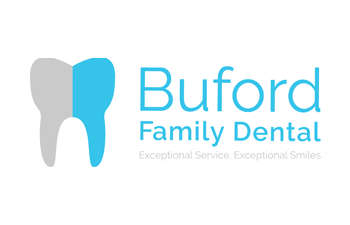 School's back in full swing in Georgia, isn't it? The busses are traveling their paths Monday through Friday carrying our precious little cargo to and from our amazing Buford schools. We have so much to be thankful for, living in such an incredible community of families. The schools our kids attend offer such an extensive list of activities and sports for our kids to participate in.
Fall hosts arguably the most popular sport of football. Is your student ready for the thrill of the game? The hard work and long hours these kids, coaches, and parents put into the sport of football and other sports is honorable. Sports are great for kids to learn discipline, hard work, teamwork and the amazing games they play.
However, we're all aware that football and most sports are dangerous. Students playing football are required to wear mouthguards to protect their dental health while playing. Customized mouthguards will hold your child's teeth in place and allow them to breath and speak normally. They are also much less expensive than the money spent to repair any dental injury.
When you send your child to school, or any sports field you want to give them the best protection you can to prevent injury or damage to any part of their body. Protective mouthguards are a great way to protect all athletes from experiencing an unfortunate accident or injury that could cause harm to their teeth. Call Dr. Patel and Dr. Finot at Buford Family Dental today to get your child a custom-fitted mouthguard today.