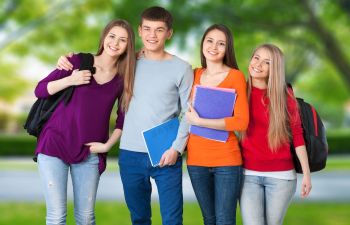 Does it seem like school keeps starting earlier each and every year? It feels like summer just started, and now school buses are already revving their engines and backpacks are being filled with new school supplies. Buford City Schools begins on August 7. If you want to view other relevant dates for Buford City Schools, you can click on this link to start putting the dates on your calendar. As your student starts to prepare for the new school year, and school starts up again, it's essential to keep a couple of things in mind so your child can maintain optimal oral health throughout the school year.
Optimal Oral Health Strategies For Students
Brush Before The Bus – Kids have to get up so early to catch the bus or meet their carpool ride. Many children are already sitting in their desks at school before the sun rises during certain times of the year. With all the rush to get out the door, the morning tooth brushing habit can be thrown to the wayside. Brushing your teeth in the morning is essential to remove plaque buildup that happened while you slept. Be sure to build in enough time in the mornings for your child to have a proper two minutes of tooth brushing every day before school.
At Buford Family Dental, our mission is to offer you the best, affordable dental care for you and your family. Call us today so we can help give you a beautiful smile you deserve.