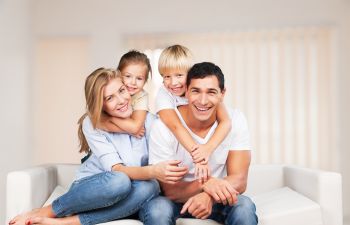 At Buford Family Dental, we value family. We value your family and families around the world, and here's how!
We value your family!
At Buford Family Dental, we are equipped and experienced to offer dental services to every member of your family. We love having your kids in our office. Children bring a light and energy to every place they enter, and we are thrilled to welcome them into our office as well. They keep us on our toes, and we never have to wonder what they're thinking. Kids say the funniest things. We will help your kiddos feel comfortable and safe. We also service your tweens, college kids and adults at our office. We offer a full range of services for every member from general dentistry to cosmetic dentistry. Come in and see how we can help each member of your family achieve the dental goals they need and want.
We value families around the world!
While we treat your family in our office, we are also looking beyond our borders to other families around the world who don't have access to basic needs. We partner with a project called Inspired Smiles Project to provide meals, medicine, water filters and malaria nets. We want to help families around the world, one smile at a time.
Book your appointment with Buford Family Dental today and see how we put "family" into every aspect of our dental care. Come join our dental family. We look forward to seeing you.