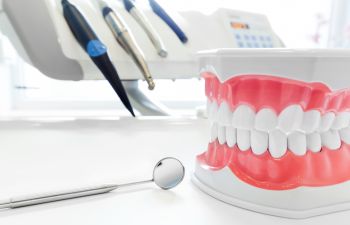 Have you been navigating places and methods to hide your smile lately? Perhaps you've been hiding behind a friend when pictures are taken. Or maybe you intentionally (or even subconsciously) cover your mouth when you laugh or smile so people won't notice your teeth that are revealed by your smile.
There are many reasons you may be hiding your smile. One reason many people want to keep their smiles undercover is so they can avoid revealing lost or missing teeth. When you're missing a tooth or teeth, it can make you self-conscious.
At Buford Family Dental, we want you to celebrate your smile, and proudly display it to all those you come in contact with. That's why we offer Restoration Dentistry options to help you replace missing teeth that are affecting your self-confidence.
The month of November is all about taking into consideration all that we're grateful for. At Buford Family Dental, we're grateful that we can offer you, and all of our patients with advanced and effective treatments for your missing teeth.
Our restorative dentistry options that we're grateful for include:
Dental implants
Implant restorations
Dental Bridges
Dentures
This fall, why not consider booking an appointment with our expert dentists at Buford Family Dental. We will assess your missing teeth situation, and create a plan that will get you back to proudly displaying your full smile every day. Book your restorative dentistry appointment with us today. We are proud to accept most insurance plans and will work with you to ensure you get the smile you want within your budget.