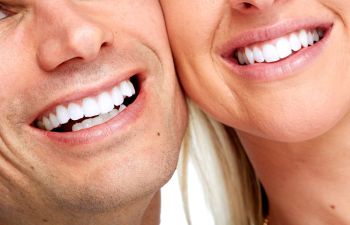 It's wedding season and they're popping up all around our city in the most romantic and religious settings. Buford Family Dental loves weddings because we love love!
At Buford Family Dental, we're here to help you get ready for your big day. We'll ensure that you're going into your marriage with healthy and happy teeth with our cleanings and checkups. During this preventive dental care appointment we will help you protect your smile and overall health.
We also offer ways for you to look great on your wedding day as well. As tradition has it, the bride is the one who usually wears white. Did you know that the groom should consider wearing white as well?
Perhaps the groom does not want to wear a white tuxedo, but he should consider wearing a brilliant white smile on the big day for sure! Nothing could spoil great wedding pictures more than a groom's yellowish or grayish teeth contrasted by the bride's white teeth and dress.
Don't forget to add ZOOM professional teeth whitening to both the bride and groom's list of things to do to prepare for the big day. The good news is that you can take care of this in just one dental visit.
Why not book a date with your fiancé this spring at Buford Family Dental? You both can come in for one visit and effectively whiten your teeth several shades for your big wedding day. We look forward to meeting and serving you as you prepare for your wedding!