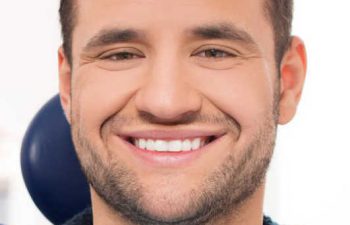 For many people, convenience is the first choice when making a decision. With busy work schedules and busy lives, if something is not convenient it is often the last thing we want to do. At Buford Family Dentistry, we get it. When it comes to whitening your smile, we understand that many people like the idea of whitening at home because it is easy to do. Millions of dollars are spent each year in the United States alone on at-home teeth whitening products. The value of these kits is desirable, yet most often people are let down by the results. Not only are most people unable to achieve the results they wanted, but many people are also harming their teeth in irreversible ways.
Before you even consider whitening your teeth at home, the first thing you need to do is speak with your dentist. Your dentist knows the state and health of your smile. Those with sensitive teeth are generally not good candidates for at-home whitening because it is usually impossible to control where the whitening gel or paste will go with strips and at-home trays. When whitening products come in contact with sensitive teeth or gums, it can make tooth sensitivity much worse. Your dentist will be able to advise you whether or not this is a good option for your smile.
It is also essential that you follow all of the directions for whitening teeth at home. One of the most common mistakes that people make with at-home whitening treatments is leaving the treatments on for too long. The common misconception is that lengthening the time will make the results better. However, leaving whitening treatments on your teeth past the directed time frame can lead to uneven whitening, white spots on the gums, severe tooth sensitivity, and weakening of the tooth enamel.
One-size-fits-all whitening trays are never advisable. There are no two mouths that are the same, and using a tray that is too big or too small for your mouth will never achieve the results you desire.
At Buford Family Dentistry, we are your trusted source for everything you need for a beautiful, healthy smile. Call us today to schedule an appointment.