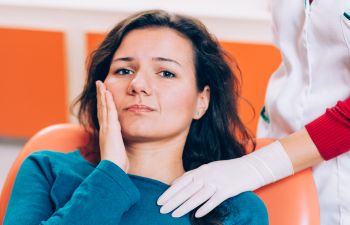 For many people, a dental emergency is a stressful and terrifying situation. Adults understand that we only get one set of permanent teeth, and if something happens to damage a permanent tooth, it can be detrimental and can constitute a true dental emergency. Parents also understand that damage to any of your child's baby teeth can lead to future dental problems. Here are some of things to look for when searching for an emergency dentist.
What To Look For
Reputation – Just as you would if you were seeking a professional plumber or painter for your home, it is always important to consider the reputation of a dentist before you turn to him or her for dental work. Online reviews and recommendations from friends and neighbors will help you find a dentist that you can trust.
Availability and Wait Times – For emergencies, you will need a dentist that offers same-day appointments. If an emergency occurs during a weekend, you will need a dentist with after-hours emergency services. Receiving prompt treatment for a dental emergency is essential to alleviating pain and preventing permanent damage to your mouth.
Services and Abilities – Dental emergencies often require knowledge of general dentistry, restorative dentistry, and cosmetic dentistry. You will want a dentist who has exceptional abilities in all three of these areas. While you may adore your family dentist who has served your family for years, if he or she does not have abilities in restorative and cosmetic dentistry, you will want to find an emergency dentist who does.
Compassionate Patient Care – Not only are dental emergencies stressful and scary, but they can also be extremely painful. Choosing an emergency dentist who focuses on comfort and relaxation throughout the repair is a must. It is in your best interest to learn about the advanced dental technologies utilized by the emergency dentist you are looking at.
Affordability – While it may seem unfortunate, emergency services can cost quite a lot. Make sure you know whether the dentist you choose accepts your dental insurance. If you do not have dental coverage, you will need a quality dental practice that offers flexible payment plans or financing options.
Buford Family Dental offers exceptional care to patients of all ages. If you have a dental emergency in the Buford area, contact us right away. Whether you are an existing patient or not, we will do our best to see you as quickly as possible!