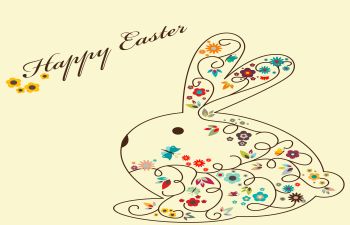 Tips For Filling The Easter Baskets With Dental-Friendly Items
"Here comes Peter Cottontail, hopping down the bunny trail, hippity, hoppity, Easter's on its way."
Sunday, April 21 is Easter this year. Do your kids know you're the Easter Bunny yet? Sometimes it's hard to sneak around and hide the eggs and goodies with your kids sneaking and peeking around to try to get a glimpse of the white, fluffy, magical bunny. If you're looking for ways to fill their baskets and eggs with non-candy items that won't cause damage to their dental health, we got you covered! Buford Family Dental loves your kids!
Filling The Eggs With Small Dental-Friendly Items
Stick-on Tattoos
Easter Earrings
Tiny Nail Polish
Small Lego Pieces
Erasers
Coins
Raisins
Toy Cars
Hair Ties
Bouncy Balls
Filling The Baskets With Larger Dental-Friendly Items
Fun Toothbrush With Their Favorite Princess Or Super Hero On It
Toothbrush Holder
Fluoride Toothpaste
A Fun Tooth Brushing CD To Listen And Dance To While Brushing
A Cute Step Stool So Your Little One Can Reach The Faucet
A Dental Care Chart With Fun Stickers To Track And Document Their Brushing And Flossing
A Fun Stuffed Animal To Accompany And "Watch" Your Child Complete Their Dental Routine Each Time.
A Small Mouth Rinse For Kids
An Egg Timer So They Can Set It Each Time They Brush To Ensure They've Brushed Two Minutes Each Time
An Electric Toothbrush
Book your child's dental cleaning and checkup with Buford Family Dental today. We specialize in excellent dental care for your whole family, including your youngest members.