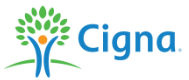 Families fortunate enough to have dental insurance coverage need to take full advantage of this benefit. Cigna dental insurance is one of the many major dental insurance plans we accept at Buford Family Dental. Keep your family's smiles healthy and looking good by scheduling your comprehensive dental exams with us.
The saying, "An ounce of prevention is worth a pound of cure" is certainly true when it comes to oral care. Preventive dental care is cost-effective, saves time and money and keeps your smile looking great. Cigna covers preventive dental care; your oral examination, dental x-rays and professional cleaning are covered under the plan. Taking advantage of this benefit is a proactive move in investing in your oral health.
Most dental problems begin very small and are easily taken care of in their early stages. It is when those problems are allowed to grow that things can become painful, physically and financially. Take advantage of your Cigna dental insurance; get your teeth and gums checked for any signs of disease and let us address any issues that are revealed. Early diagnosis of dental problems can have a much better outcome when treated immediately.
Dentists that Accept Cigna
Buford Family Dental works with patients to get the most from their Cigna dental insurance benefits. It is important to know how your insurance works – how much coverage you have, what your deductibles are, what time frame within which you must get your dental work completed. People often miss out on the best use of their dental plan by not knowing these things.
Most dental insurances like Cigna cover the cost of preventive care; restorative care is usually partially covered. Cosmetic dentistry or electives are seldom covered. We can help you determine the best use of your dental benefits. Once your treatment plan is created, we will help you find the most efficient use of your dental insurance dollars.
Contact Buford Family Dental today and schedule appointments for your family members. Keep the smiles in your household healthy and looking great by using your Cigna dental insurance to your greatest advantage.